headphoto of travelazzi.com @ madurodam.
Half December already and from the end of the week we will be visiting 3 countries. I will be visiting the Netherlands ( my hometown), Brussels in Belgium and end in Luxembourg. The last one will be the first time for me! As you might know, at the moment I am still in Rome, Italy. but I am preparing my suitcase cause this month is going to be so freaking much fun!
THE NETHERLANDS
I will be heading to the Netherlands visiting Amsterdam, the Hague and Rotterdam. Even though I am Dutch myself there is nothing wrong with being a tourist at home right 😉
During our stay in The Hague we might be visiting Sealife ; a kinda underground big aquarium. I think the kids would love it! On my Instagram you could see the laughter and love they had for Pingiuns in Rome so this would be huge for them. We are also planning on visiting Madurodam in the Hague which is a miniature attraction park. I used to visit Madurodam a lot when I was still a little girl! So if you ever visit the Hague.. these are some tips on what you can do also during your stay in the Hague.
For our stay in Amsterdam we are still planning.. any tips from you guys would be VERY helpful! As you might know I am a mega museum fan so I think we might look out for museums in Amsterdam. I have written before about various of free museums in the Netherlands. You can check these out here.
Going to Rotterdam I would recommend visit the Markthal! Various of cultures and food that come together! Funfact is that it is located outdoor but you are cozy and not going to catch rain since it is covered! Also the center is on my list to visit Rotterdam is definitely the winner among the amount of good shops, this can be combined with a tour beside the Erasmus bridge.
BRUSSELS, BELGIUM
We will spend max 2 nights in Brussels because we will be visiting a friend of my husband. We will head by car from the Netherlands which is a 2,5-hour drive from Rotterdam. Easy Peasy!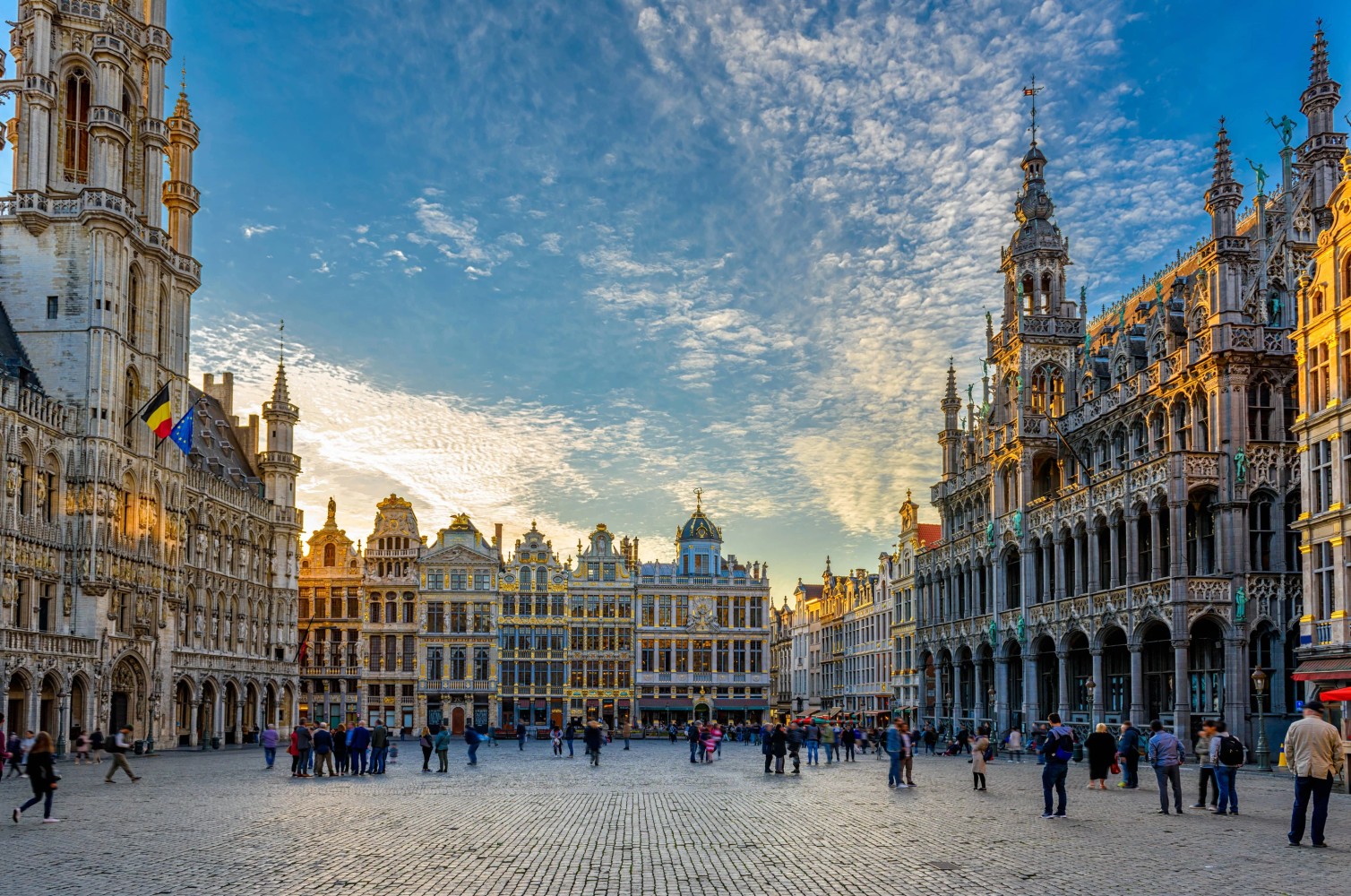 A list of stuff which came to my attention while searching what to do in Brussels:
Kids Friendly! The Belgian Comic Strip Center, formerly the Belgian Comic Strip Center, is a museum dedicated to the Belgian comic strip. ( https://comicscenter.net/ )
The Grand Place or Grote Markt is the central square of Brussels, Belgium.
The Oldmasters Museum is a museum in Brussels, Belgium, dedicated to European painters from the 15th to the 18th centuries. ( https://www.fine-arts-museum.be/en/museums/musee-oldmasters-museum)
Kids Friendly ! Mini-Europe is a miniature park located in Bruparck, at the foot of the Atomium, in Brussels, Belgium. Mini-Europe has reproductions of monuments in the European Union on display, at a scale of 1:25. ( Home – Mini-Europe (minieurope.com))
LUXEMBOURG
While seeking for information it was actually surprised by this country because there was a bunch to do and the location of Luxembourg is very attractive! Luxembourg is location close by France, Belgium, Germany. From the Netherlands Luxembourg is a easy 3.5-hour drive and if you live in Belgium you can reach it even quicker. Luxembourg has a LOT of museums ( lucky me ) and viewing spots. I am very exited to visit Luxembourg. My husband and I will be staying for 2 nights also and it will be the first time for us visiting this country!
A list of stuff which came to my attention while searching what to do in Luxembourg :
Vianden Castle, located in Vianden in the north of Luxembourg, is one of the largest fortified castles west of the Rhine ( https://castle-vianden.lu/ )
The Grand Duke Jean Museum of Modern Art abbreviated to Mudam, is a museum location in the center of Luxembourg. It came also to my attention this museum has a cafe located inside which has quite good reviews on Tripadvisor! Definitly on my to-do list guys!
Neumünster Abbey is a public meeting place and cultural centre, located in the Grund district of Luxembourg City in southern Luxembourg. Looks like a great photospot location for my Instagram – wink wink – 😉
So guys, do not worry because I will share everything on my blog + Instagram after my trips.
If you got any tips for where to visit in Brussels or Luxembourg, do not be shy and just inbox me or leave a comment!