A must do in Salzburg
**this article contains affiliate links which will cost you nothing and help our blog to grow ** The Austrian city of Salzburg may not be the first destination that comes to mind when you want to go on a city trip. But this compact city has everything for a surprising weekend away! Curious about what you can see and do in Salzburg? I'll tell you all about the best sights in this beautiful city in the Alps! And which places to visit in Salzburg… It is also known as the birthplace of Mozart, but Salzburg is more than that. With a fairytale castle that watches over the city, a cozy historic center, the city will leave a lasting impression on you. Find the cheapest flights to Salzburg here, starting from 15 euros per person! In this article, you can read what to do in Salzburg. We also share useful tips to get the most out of your Salzburg city trip. Read further and see what are the best places to visit in Salzburg.
Visit Festung Hohensalzburg
One of the most famous sights in Salzburg is Festung Hohensalzburg. This gigantic fortress is one of the largest medieval fortresses in Europe. Due to its special location, on the top of the Festungsberg in Salzburg, you can see this building from afar. It is worth taking a look inside the walls of the fortress.
Want to see more? The fortress has several wings, floors and towers where you can view several lavishly decorated rooms of prince-archbishops. A number of museums are also located there.
TIP! It is recommended to purchase a Salzburg Card. This not only gives you free access to famous sights such as Festung Hohensalzburg, Salzburg Zoo, the Stiegl brewery, Mozart's residence and various museums such as the nice Museum Der Natur, but you can also use public transport for free.
Hohensalzburg Palace
Schloss Hohensalzburg is an old stone fortress on top of the Festungsberg and one of the biggest sights of Salzburg. It is really one of the best places to visit during your stay in Salzburg. The 900-year-old castle can be seen from almost anywhere in Salzburg and is one of the largest medieval castles in Europe. You reach the fortress by stairs or a short ride in the world's oldest funicular. At the top you will be treated to fresh mountain air and an amazing view over the city. If you walk from Kapitelplatz towards the fortress in the street Festungsgasse you will arrive at the funicular within 1 minute walk. You can also continue and walk up to the fortress yourself.

Mozart's birthplace
Another highlight that you should not miss when you are in Salzburg: Mozart's birthplace. The house is located in the heart of Salzburg, in Getreidegasse at number 9. Mozart was born there in 1756 and the rooms in the house, now a museum, give a good idea of ​​what life was like then. In the museum you will also find Mozart's original musical instruments, authentic Salzburg furniture, portraits and utensils from that time. What an amazing experience!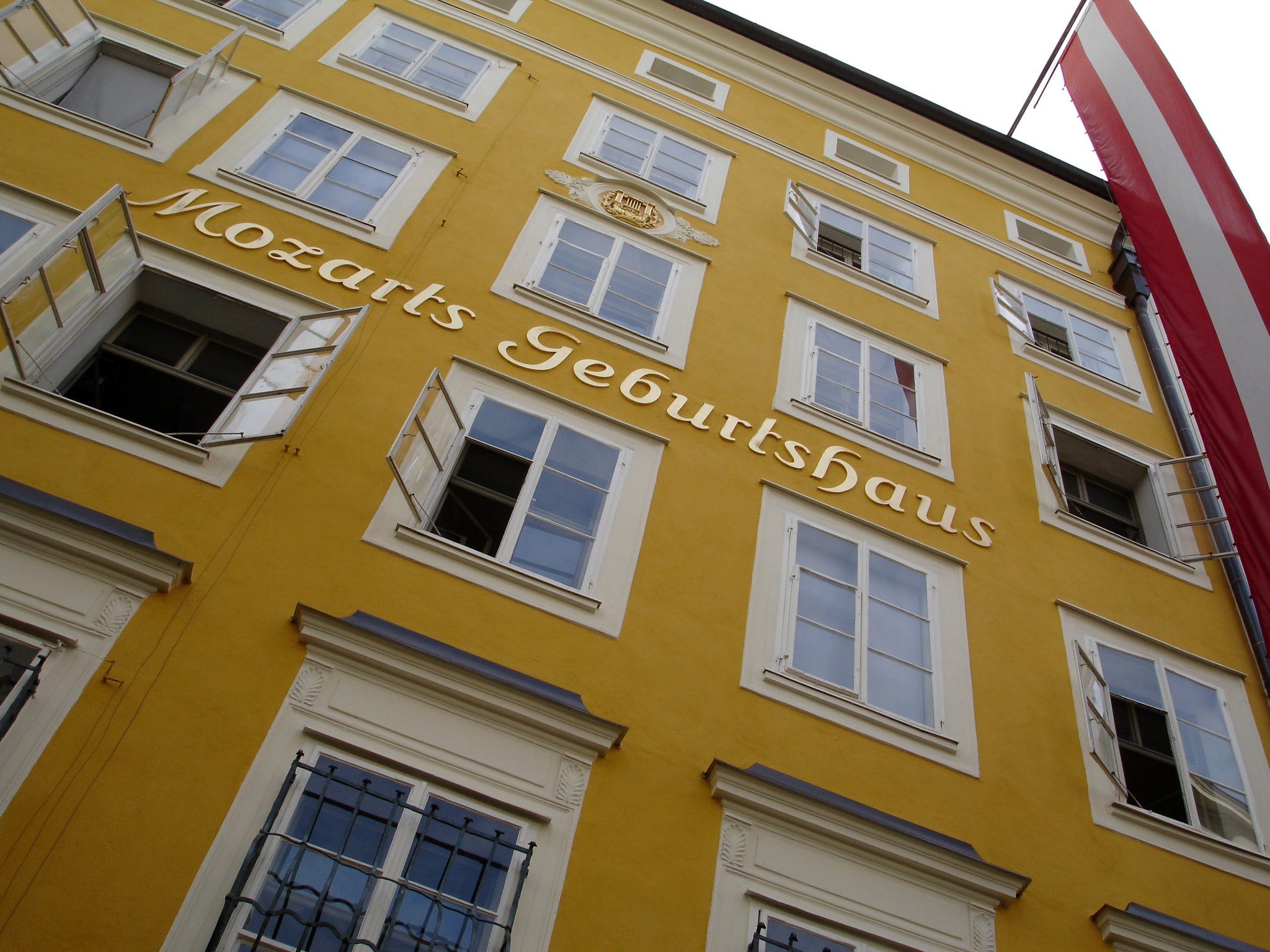 Visit one of Salzburg's many museums
Of course there are the necessary museums in Salzburg. The Museum Der Moderne, for example, houses a large collection of modern art. Culture barbarians can visit the Haus Der Natur, a beautiful, interactive museum for nature and technology, including an aquarium and reptile zoo. The museums are free with the Salzburg Card. So make sure you get the card during your stay in Salzburg

Castle Schloss Mirabell
Not only is Salzburg famous as the birthplace of Mozart, it is also the city where The Sound of Music has its roots. Mirabell Castle is super fun to visit, because first of all the building itself is impressive to see. Mirabell Palace was built by the Archbishop of Salzburg to show his love to his beloved. This makes the lock romantically decorated. It is open daily and tickets can be bought at the entrance. All over the city you can buy posters and souvenirs from this musical film about the Austrian family Von Trapp. You can also take a bus to take a tour of some of the film spots. However, Schloss Mirabell with the accompanying gardens is really the place where the hills are alive with The Sound of Music. The famous scene of 'do-re-mi' was filmed here. For sure a must-visit in Salzburg!
Visit Red Bull Hangar
A unique attraction is Redbull Hangar 7. This gigantic hangar at Salzburg airport is the domain of Redbull. Here you will find various aircraft and vehicles that have been used in the (air) races sponsored by Red Bull. Here you can see the Formula 1 racing car of Sebastian Vettel. The hangar itself is also a feast for the eyes. Admission is free!
Untersberg
If you want to make a trip in the area, go to the Untersberg for a day. This beautiful mountain rises high above the city and lies on the border with Germany. Take the funicular to the top at 1,805 meters for spectacular views of Salzburg, the Rositten Valley and Tyrol. The mountain is extremely popular with locals in winter as a ski destination and in summer with hikers, mountaineers and paragliders.
How many days do you need in Salzburg ?
Salzburg is not a big city, so up to 3 days are enough. I would recommend staying 2 nights in Salzburg. If you are staying closeby Salzburg, you can also visit Salzburg as a day trip. Start early so you can visit more. Visit museums and take a tour if you travel for a day to Salzburg
Find the Best Hotels in Salzburg
Did I succeed in convincing you to visit Salzburg? Check out below the best prices for hotels so you won't pay too much.