Still searching for that hidden gem in Europe? I got you. Find out in this post smaller typical hidden gems destinations for your next trip in Europe. This hidden gems you probably never heard of before, but trust me. You won't be disappointed.
Gothenburg – Sweden
Are you looking for a city vacation location that will surprise you with its abundance of greenery, variety of stores, top-notch culinary treats, and entertaining family attractions? And just beyond the city boundaries, a stunning archipelago? The second-largest city in Sweden, Gothenburg, has it everything. Gothenburg is less glamorous than Stockholm, as is typical of secondary cities, but its more industrial setting makes it the ideal setting for a vibrant creative community. Roda Sten, a former boiler building on the concrete riverfront that has been transformed into a sizable arts and cultural facility, is a perfect example of this. Discover independent cafés, stores, and restaurants on the cobblestone lanes of the historically run-down Haga district.
Metz – France
The Saint-Etienne Cathedral is the undisputed high point of any journey to Metz. This massive cathedral is a striking sight and can be viewed from all throughout the city. But for a city vacation, Metz has more to offer. There are a ridiculous number of Michelin-starred restaurants and works of art in the city. You quickly want to board a car or a train when you consider the abundance of quaint terraces, the stunning old city center, the lush riverbeds, and the ground-breaking Center Pompidou Metz. For instance, you must unquestionably go to the Center Pompidou, a Paris museum annex. Good cuisine at Metz's covered market is really lovely. This is close to the cathedral and is where you can sample the best local cuisine. Gather your family and friends for a picnic at one of the numerous city parks. Small, lovely, and highly unique as a location for a city tour is Metz in France. Metz is inimitably exquisite, positioned at the crossroads
Belgrade – Serbia
The artistic scene in Belgrade has exploded during the last five years. It is usually compared to Berlin because of this and the city's gritty cityscape, yet Belgrade is compelling in its own particular way. The current hub for the city's creatives is Savamala, a neighborhood on the river below the old town. Numerous pubs and restaurants can be found in this area. The riverbank Savamala district, which was once in ruins but has since been revived, serves as the creative hub of the city (for now). The cultural treasures are protected by museums farther down in Belgrade. I visited Belgrade a couple weeks ago, read here about my trip
Lucca – Italy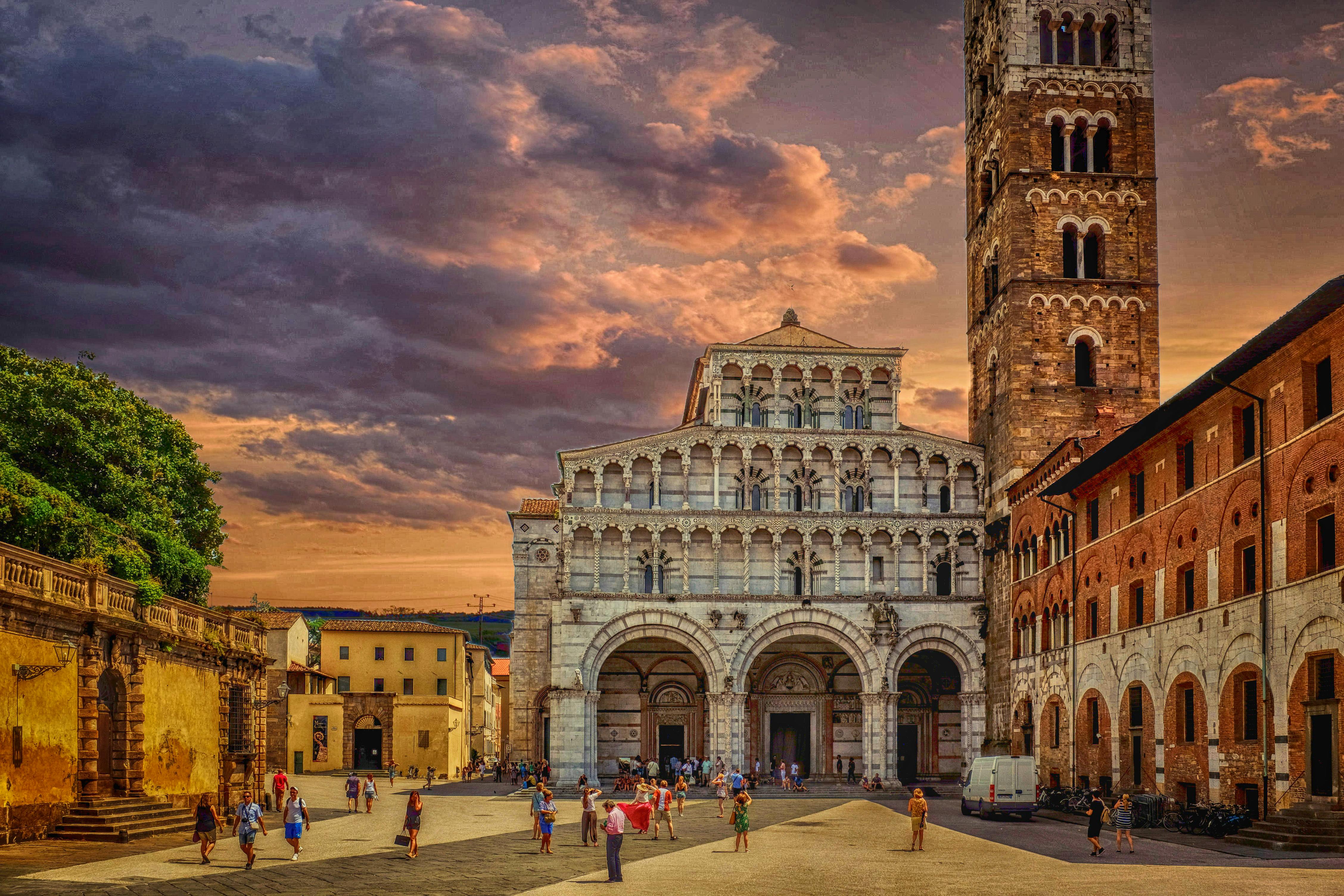 Some of Italy's best-preserved ramparts surround Lucca's old city, which is totally surrounded by these walls. Lucca is located in Tuscany. The Charming Town of Lucca Lucca is one of Tuscany's most popular cities and a must-stop on any traditional itinerary for exploring the area. The city can be explored in a single day since the tops of the walls have been transformed into tree-lined paths that allow people to cycle or walk along them. Lucca boasts a large retail strip, approximately 100 churches, medieval towers, and an oval piazza that was formerly a Roman amphitheater.
Brescia – Italy
Brescia is a city of history, art, entertainment but also is the city of Brescia is surrounded by the pre-alps, Mount Maddalena, Franciacorta, and the Lake Garda area; it is a city of history, art, entertainment, culture, and excellent food and wine. The Santa Giulia City Museum of Brescia is one of my favorite museums, taking the visitor on a route from prehistory to the Renaissance era.