Still in the mood to travel for fall? From the Hungarian capital Budapest to Portugal, we will share 10 most affordable places to enjoy on a budget for fall 2023 in Europe.
Visit Prague, Czech Republic
Prague is one of the most beautiful cities in Europe. The historic center is included in the UNESCO World Heritage List. The center of Prague is almost completely car-free, where you can quietly enjoy all the beauty that Prague has to offer. It's not just a cheaper place, this fairytale-like city offers lots of fantastic attractions, The National Museum, the Petrin watchtower which is 60 meters high. The old St. Virus Cathedral of about 650 years and the Prague Castle. Prague has too much to mention and a weekend would be on the short side so much there is to see. If you look out, you can eat out with a nice drink for € 8 per person. From € 20,- per night you can spend the night in Prague, for these prices you are slightly outside the center. Public transport is well organized and is not expensive. The sights also do not have to cost a lot of money the entrance fees are low and many sights are free. A flight from another spot in Europe would cost around 40 to 70 euros. Which makes it a cheap place to travel. Check out cheap flight tickets here, last week I found a flight to Prague for even less than 17 euros. Guess who is going to Prague soon? lol!
Budapest, Hungary
Explore Budapest with its cheap accommodations, multitude of thermal baths, castles, Budapest is always a big hit with travelers. It has cheap attractions and cheap food. Budapest hosts amazing festivals and it's a city full of history and culture. And beside that the flights are very cheap! The Danube is the second-longest river in Europe. The river runs through the entire country and you can visit many of the small towns that line its coast by taking a boat cruise. You'll pay around 22,000 HUF for a full-day cruise that includes lunch. For a shorter 4-hour cruise without food included, prices start at 4,000 HUF.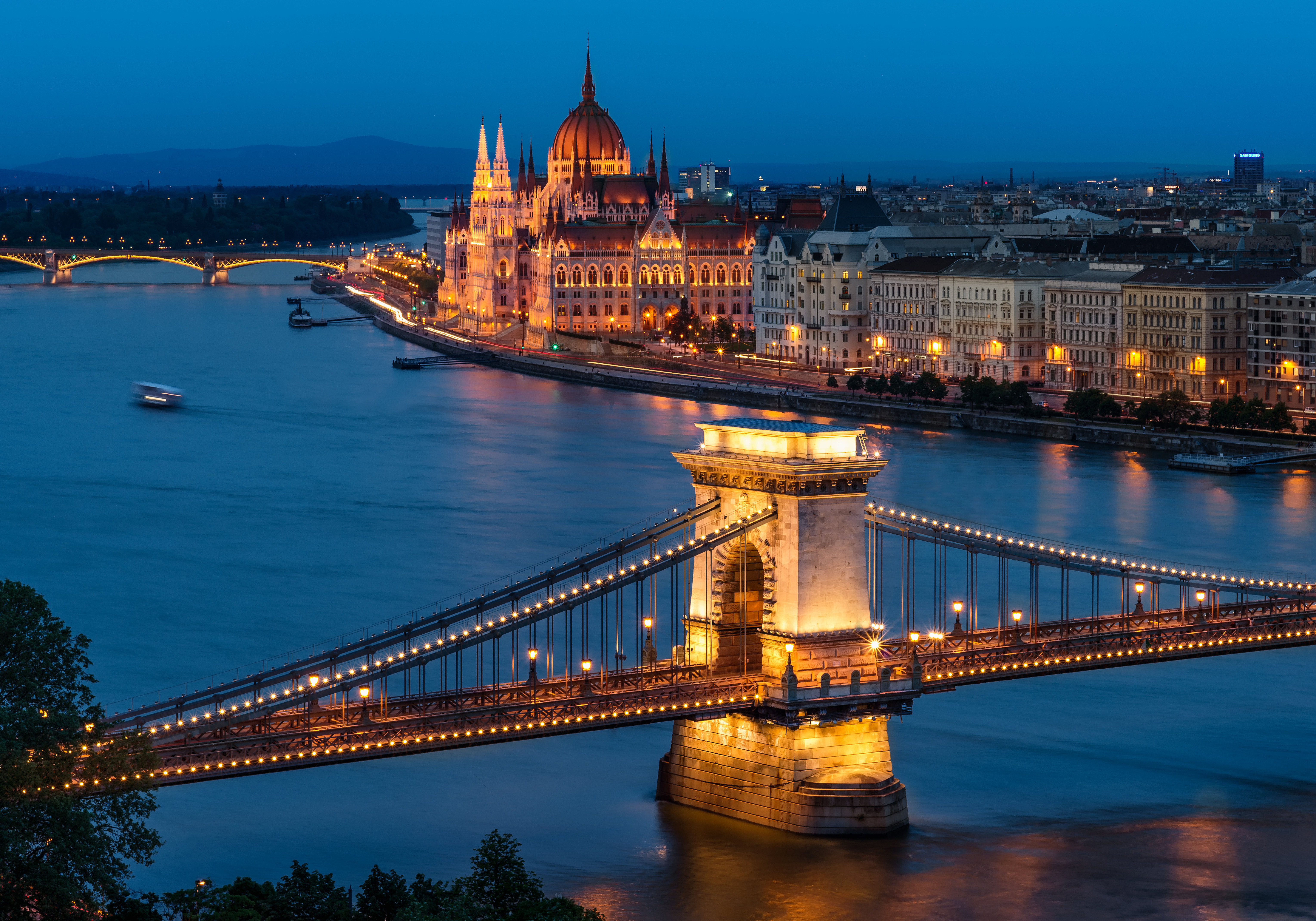 Lisbon, Portugal
Lisbon is the capital of this beautiful country. Its known for being one of the cheapest countries in Europe. You can visit the Oceanarium which is the largest indoor aquarium in Europe. Jerónimos Monastery is a beautiful building and one of the busiest sights in the city. Another tip is a ride on the iconic tram line 28, which takes you past the most beautiful and important places of Lisbon in 50 minutes. You go uphill and along the narrowest streets, a wonderful experience. The prices of touristic attractions variate from 5 to 20 euros. Food is a relative bargain too, by European standards, you can get a glass of wine and a dinner for less than 10 euros and if you want to pick up a souvenir for a dime, just go treasure hunting at the historic Feira da Ladra flea market. In the center or close to the center there is a lot of choice, you will pay up to € 40 per apartment per night. Hotels are usually slightly more expensive, but certainly affordable.
Visit Warsaw, Poland
Although Krakow is often Poland's most demanding city, its capital, Warsaw, is more than worth a visit. Having been largely rebuilt in the aftermath of World War II, it has a much more modern atmosphere than its southern neighbor. For a dose of culture, there might not be a better place in Europe to visit cheaply. Many of the museums and art galleries in Warsaw are worth a visit. You can visit the ballet of opera for only 7 euros, and eat very cheap! I would say,.. go visit Poland now!!!
Athens, Greece
Seen enough of Eastern Europe now? Visit the Greek Athens, which was voted the cheapest city in Western Europe! Stroll through the old, cultural Plaka district at the foot of the Acropolis, get lost in the small alleys and admire the picturesque houses. In the evening you pay here for a three-course dinner for two only €25 ! The hotels are pretty affordable and there is plenty to see. Athens is one of the best places to travel to!
Visit Albania
What?! Yes, you read that right. Travel to Albania! Albania is still an undiscovered country, but with lots to offer a true hidden gem! It has beautiful beaches and it is super affordable. Museums will cost between €1 and €3 and a double room in a hotel costs only €25-€40. They also have very beautiful and impressive mountians. So if you are searching for a new hiking place, there you go. You can go river rafting through Osumi Canyon. This is in the south of the country and don't forget to visit the best Përmet hot springs – the most famous thermal hub in Albania – which are free to enter for a relaxing soak.